What's the best plagiarism checker available today and do you need it?
Nothing can damage a writer's reputation or student record more than an accusation of plagiarism.
Even the hint of an accusation can impact your grades or your livelihood, so it is essential to turn in copy and assignments plagiarism-free.
While most issues are unintentional, improper citations and quotes are sometimes considered plagiarism.
Since it is critical to avoid plagiarism in all forms, writers and students should routinely use an online plagiarism checker or detection tool before submitting work. A good plagiarism check should form part of every writer or editor's workflow.
If you're worried about plagiarism, unintentional or otherwise, fear not. This article covers the best free and paid tools.
3 BEST PLAGIARISM CHECKERS

Free trial, then $29.99 per month
Powerful online plagiarism report
Great writing insights

TRY GRAMMARLY →

$70 per year
Ideal for fiction writers
Works with Scrivener

TRY PROWRITINGAID →

Free trial, then $11 per month
Includes a web app. Supports Chrome, Word and Google Docs
Style guide and custom dictionaries

TRY WRITER.COM→
The Best Plagiarism Checkers
I reviewed the solutions below to get the latest insights on this important process — here's what you need to know about these useful tools:
1. Grammarly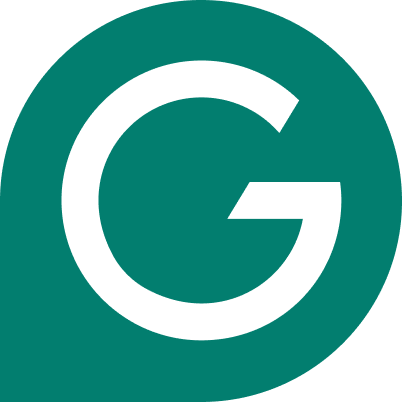 Avoid embarrassing typos and grammatical errors
✓  

Excellent online knowledgebase

✓  

Accurate grammar and plagiarism reports

✓  

Switch between US and British English
Grammarly has both a paid and a free plagiarism detector; this feature is offered alongside the proofreading tools the site is known for. You can access Grammarly for free and check your paper, docx Word file or a web page.
Cost: Free, with a premium version available.
Pros: Fast and free, Grammarly also proofreads your document and checks for a wide range of issues.
Cons: Reporting is not as robust as other tools.
It also allowed a pretty heavily and obviously paraphrased passage through.
I copied and pasted some writing from a txt file into Grammarly. It picked up intentional plagiarism and an improperly cited quote using deep search across the web.
Here are the results:
That said, I like Grammarly as a plagiarism checker as it identifies instances of duplication in my work and across this site. These types of insights help with self-editing and ensures I publish original work, which is good for ranking higher in SERP (a search engine results page).
Grammarly is available on iOS and Android, mobile and desktop. It's a good solution for most writers and bloggers worried about potential plagiarism.
If you want to learn more, try the free online version first or read my comprehensive Grammarly review.
2. ProWritingAid
ProWritingAid
Accurate and affordable
✓  

"Goals" feature helps you focus on impactful changes

✓  

Over 20 powerful writing reports

✓  

In-app videos and explanations help you learn as you edit
This versatile tool offers some additional features that make it suitable for all kinds of writing. You can use this copyright checker to scan your writing while working in poplar applications like Scrivener.
Or you can simply upload a file of your writing. That said, you need to buy credits to run a plagiarism report on a piece of writing.
The free trial version of ProWritingAid offers a limited lineup of tools and robust reporting about original sources.
Cost: Free version available
Pros: Very comprehensive list of potential issues to check beyond plagiarism, including overused words and other components that could improve your writing if addressed.
Cons: Few, this is a useful and fully functioning program. A beginner could find the sheer number of choices overwhelming, but it is intuitive and easy to use.
Use for: fiction
See my ProWritingAid Review.
3. Writer.com
Writer.com is a newer plagiarism detector that I'm impressed with. It's built with businesses in mind with additional security and compliance measures compared to typical writing software.
It also supports the AP style guide. Writer.com is a good choice for those who work with other team members, thanks to advanced collaboration features.
It will check your work for instances of plagiarism, inadvertent or otherwise. If Writer.com finds content used elsewhere, it will highlight the text and also provide a URL for you to check. It's also cheaper than Grammarly at $11.99 per month.
You can try out the plagiarism checker for free too.
Cost: Free version available
Pros: Cheaper than Grammarly. Accurate.
Cons: Not as well known as Grammarly
Use for: your business
Try Writer.com plagiarism checker
4. Turnitin
When you ask which plagiarism checker or detection tool universities use, they point to this one.
While there is no way to check this from the student-facing side (without submitting a document to a teacher) here's what you should know about using Turnitin for academic integrity.
Turnitin is a software solution for schools, sold by a business, to a business, so you can't check your own individual work.
According to Turnitin's sales materials, every document that is submitted to a teacher through the portal is scanned and checked.
Turnitin stresses that it offers more than plagiarism detection. It provides a comprehensive and proprietary scoring system for each piece it scans. The brand provides a "similarity index," a percentage score and a report that gives teachers more insight into the piece.
Cost: Turnitin is sold to schools, not students, so you can't buy access or an account. You can access it free if your teacher is using it.
Pros: This is a sophisticated piece of software and able to provide teachers with accurate details about your piece.
Cons: You can't run your paper through on your own before submitting it. Not widely available outside of academia.
If your teacher is using Turnitin, you should run your paper through another plagiarism detection software before submitting. This is a good practice before you submit any paper, but absolutely essential if your teacher is using Turnitin.
5. Paper Rater
This free online plagiarism checker asks questions about your paper before it is checked. You can indicate your grade level, what type of paper it is and other factors before checking. Note that pushing the "premium" button will automatically transfer you to Grammarly.
Cost: Free.
Pros: Fast and easy to use.
Cons: This plagiarism checker wasn't as accurate as Grammarly – it did not detect the obvious plagiarism in my passage – and opting for the premium version offered in the results transferred us to Grammarly. Save time and use Grammarly or another detector from the start on your content to avoid issues.
6. Unicheck
This plagiarism detection software offers plenty of features but requires more details to start checking original content. While the other checkers here allow you to drop in a passage and go, this one requires a login and some additional details.
Cost: Varied, I was quoted $15 to check the submitted passage and 99 others.
Pros: Unknown, premium access required.
Cons: Promoted as a free service, Unicheck requires you to pay before your paper is checked, but it doesn't tell you this until you enter your email, personal details, and your paper.
7. PlagScan
This is a paid plagiarism detection solution with a free trial. You must sign up to use this tool, but the signup is fast, easy and does not require a credit card for the trial period.
Once my email was verified, I received immediate free credits — enough to check the passage and some future papers as well.
Cost: You get 20 credits free – after that, 100 credits will cost you $12.00
Pros: Very sensitive checker that picked up all of the intentional plagiarism and paraphrasing. Robust reporting and easy-to-read details. 
Cons: Not many, though you do have to share your email and details to access the plagiarism checker tool. 
What Is a Plagiarism Checker?
A plagiarism checker tool scans a document or a portion of a document for duplicate or plagiarized content.
The checker scans the internet for other uses of the same phrases, terms or quotes. In some cases, a sensitive plagiarism checker can also detect similarities in wording and paraphrasing.
Plagiarism checkers look for direct quotes and similar wording between your document and other pieces of content online. You can also use this type of software to check if your work was plagiarized elsewhere as it will show links to where similar content appears online.
Quotes cited correctly are not plagiarism, but will still be detected by plagiarism detectors, as will similar sentences, paragraphs, phrases, and titles.
Common word pairings and uses are not considered plagiarism — a detector that is so sensitive it picks up common word combinations would not be very useful.
A plagiarism checker or tool compares your document with others and highlights the similarities. This allows you to ensure your quotes are cited properly and that you have not been inadvertently influenced too much by one source.
If you get a positive result from a plagiarism checker, go back and correct the problematic part. If you submit an important document without checking, you could end up in trouble and with a failing grade, so taking this extra step is a critical part of the writing process.
Plagiarism detectors are available online from a variety of brands and are built using customer algorithms. I've tested each plagiarism checker with the same passage to give you an idea of how they work.
I've included a review of the plagiarism checker by Grammarly and other brands to help you pick what works, as not every writer has access to Turnitin.
Now, let's cover the one question many writers ask themselves at some point during their careers:
Did I Plagiarize?
If you've written anything more than a few hundred words, it's easy to lose track of your sources and research. What's more, an improperly cited piece of work can give the appearance of plagiarism, unintentional or otherwise.
If you're asking yourself this question, take the piece of writing in question and scan using your plagiarism software of choice. It should identify duplicate content across the web. Then you can add links, citations or rewrite as needed.
Why Use a Plagiarism Checker?
Plagiarism checkers can check your document and compare it to others found online. They are an effective way of ensuring you've created an original piece and cited sources or quotes correctly.
Consider a plagiarism checker an essential part of writing — like spellcheck software — that ensures your document or paper is polished.
Plagiarism checkers can be used to cross-check text for duplicated content (this may include quoted material, paraphrased material, similarities in wording, etc.). This essential writing tool helps ensure that the text is original and correctly cited.
I also sometime use a plagiarism checker to determine if popular articles on this site have been plagiarized. I once found an entire article copy verbatim with my bio and all to a different domain.
These paid and free tools can help polish your work. In a university setting, a plagiarism detector can help you prepare an academic paper or essay for an important submission.
In short: don't get plagiarised!
If you need help, read our guide. 5 Ways to Avoid Accidental Plagiarism
5 Benefits of Using Plagiarism Detection Software
1. Superior Results
If you need to know when a local shop is open, Google is ideal. If you want to check your document for plagiarism, though, Google can be hit or miss.
This is problematic because Google could tell you that your own paper is fine (when there are incorrectly cited quotes or other issues). You could submit a flawed paper that doesn't get the right grade or triggers an academic review.
If Google gets it wrong, you could end up making unnecessary changes that weaken the document or content. This also adds time to the process and could impact your grade. Using a tool like Turnitin from the start eliminates these risks.
2. Clarity
Even if a search engine like Google can find a phrase or piece from your document online, it is not always clear where that piece is. Google may return a page for results but not give you the details you need as part of a useful plagiarism check. It's also unlikely to act as a duplicate content checker for online publishers.
3. High-Quality, Detailed Matches
When you use a free plagiarism checker on content, you get a detailed report of the matches found along with a percentage of the document that is considered to be duplicate content.
This is useful because even a document that has quotes that are properly cited could get a lower grade if you have too many of them. If quotes and other properly cited phrases are too large of a percentage of your paper, it could impact your grade.
4. Peace of Mind
A freelance writer, for example, will probably consult a variety of sources while working on article. Sometimes, this may unintentionally forget to include a link or citation. This could result in them being accused of unintentional plagiarism.
After using plagiarism tool, you can submit knowing it is free of duplicate content or cited properly. This step can eliminate risk, improve your work and protect your reputation.
5. Better Writing
If you're creating content for a client or publication, running your finished piece through a plagiarism checker can help you spot quotes needing citations.
Running a quote through a checker can help you find and authenticate the source, too.
One of the worst things you can do as a writer is turn in copy with plagiarised content, even accidentally. An editor who finds copied content will likely reject the piece and refuse to work with you again.
How We Tested These Tools
Below is a detailed look at each of these options. I tested each checker tool with a piece of copied text, some paraphrasing, and an improperly cited quote to see what they picked up.
Which Plagiarism Checker Is Best? the Final Word 
By deliberately inserting plagiarised and paraphrased passages, there was an advantage of knowing what the detector "should" uncover.
Of the plagiarism detection tools above, all but Paper Rater picked up on the plagiarised passages and gave accurate results. Two, including PlagScan and ProWritingAid, also identified the paraphrased sections, making these slightly more sensitive and useful.
Grammarly and ProWritingAid also offered additional perks, including proofreading and insights into grammar, alongside a plagiarism report. They can also help with SEO if you're worried about duplicate content.
If you write fiction, consider using ProWritingAid as a useful plagiarism detection tool. It offers a combo of comprehensive detection and editing tools — and don't mind paying for the service. The free version of PlagScan was a favorite, as well, and picked up everything I expected it to.
If you're running a business or work with a team, I'd also recommend checking out Writer.com thanks to its style guide and custom dictionaries.
Add one or more of these plagiarism detectors to your writer's tool box and you'll never have to worry about the work you're submitting again. 
FAQs
What website can I use to check for plagiarism?
I recommend using Grammarly as it works from anywhere and is relatively easy to use with most types of writing and content. You can copy and paste text into this tool and check it almost instantly.
Is Grammarly plagiarism checker reliable?
Yes, it can find instances of plagiarism in your work using this tool. As an example try pasting an extract from this article into Grammarly and watch it pull through the URL
How does a plagiarism checker work?
Most modern plagiarism checkers work by using a custom algorithm to scan the web for similar content compared to the writing under examination. They will typically present a report with links to duplicate content so you can check your sources or follow up on the copyright violation.
Which Plagiarism Checker Do Teachers Use?
Teachers use a wide range of tools to check for plagiarism, including the free checkers listed below. Since they have the same access to tools you do, running your document through a free plagiarism checker before submitting ensures you know what kind of results they will get.
Some teachers still rely on Google as a tool, but more savvy instructors will use a solution like Turnitin, so you should do the same if you have access. If not, this guide features some alternatives.
Which Online Plagiarism Check Is Available For Students?
You have several options if you want to check plagiarism in your document:
Turnitin: This plagiarism checker is used by many courses and programs and is available through Brightspace. This detector is often in official use for a course and used to check submissions automatically against a variety of sources.
Grammarly: You may know Grammarly for their writing improvement and proofreading tools, but it also has a robust and useful plagiarism detector.
WriteCheck: This is another version of Turnitin, available for students.
Google: While it is not terribly effective, some teachers use a search engine to detect plagiarism. This works if you copy and paste direct quotes but it's sensitive enough to identify paraphrasing.
Join over 15,000 writers today
You'll get a free book of practical writing prompts.