Are you looking for help with proofreading, grammar errors, or plagiarism? What are the differences between Grammarly vs Chegg, and what is right for you?
Grammatical errors can derail your writing quickly. When they are combined with plagiarism issues, it can impact your professionalism and make it hard for your content to rank well.
Whether you are writing an essay for school, publishing content for marketing purposes, or writing an academic paper, you should proofread your content and check for plagiarism. There are writing tools, such as a grammar checker, that can expedite this process for you.
Two of the most popular options are Grammarly and Chegg; however, they have some differences. By exploring the features, benefits, and differences between these tools, you can figure out which one is right for you.
An Overview Of Grammarly's Grammar Check Tool
Grammarly is one of the most versatile and popular writing tools. There is a free version of Grammarly and a premium version. Grammarly has an online web portal through your account as well as a browser extension that works with Chrome, Firefox, and others. The free version includes:
A tool that can catch basic grammar and spelling issues.
An AI tool that can rewrite sentences that are unclear.
A feature that will help you keep your sentences concise.
To access the free version, all you need to do is create an account. You can use the free version of Grammarly for as much writing help as you want.
If you want to access Grammarly's comprehensive writing service, then you need to pay for the premium version. The premium version includes all of the free version's features along with some add-ons, including:
A tool that can help you improve the tone of your writing.
AI features that can help you with typos and more advanced grammar issues.
Algorithms that can help you strike the right writing style for bloggers, academic writing purposes, Google Docs, or narratives.
An advanced plagiarism checking tool that will compare your writing against billions of other pages.
The plagiarism detection tool from grammar is particularly important if you are trying to publish digital content for marketing purposes. That way, you don't have to worry about getting punished by search engine algorithms for unintentional plagiarism.
How Much Does Grammarly Cost?
You can use the free version of Grammarly as much as you want without ever having to pay for it. The premium version of Grammarly costs $30 per month or $144 billed annually. There are also business plans available for Grammarly premium that can allow multiple users to access the same account at a discount.
Exploring The Features Of The Chegg Writing Package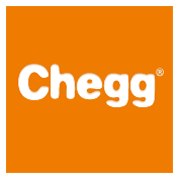 Chegg offers a plagiarism checker of its own as part of a broader suite of features. Chegg's writing tool comes with four main tools, including:
A tool that can scan for plagiarism and remove it for you.
AI proofreaders that can help you correct advanced grammar issues.
A feature that can correct formatting issues, sentence structure problems, and improve readability.
Features that offer expert services that can check your writing for you.
The plagiarism checker from Chegg is similar to Turnitin, another popular plagiarism checker for student essays. The plagiarism tool from Chegg will also check your paper for any incorrect citations, including APA citations, and offer corrections.
It will also let you know if your sentences match sentences from other sources, pointing you directly to the source in the process.
If Chegg detects plagiarism, it will help you cite the source properly or remove it. That way, you don't have to worry about your work getting rejected or punished. It works well for content marketing purposes and student essays.
Finally, Chegg can also catch more than 200 grammatical errors, including adverb and comma issues, correcting them for you. The format correction feature will help you keep your writing clear and concise. You can even ask an expert to help you improve your paper with a 24-hour turnaround time.
How Much Does Chegg Cost?
Unlike Grammarly, there is no free version of Chegg. You do have access to a 3-day trial before you are asked to pay for the features. You can also get up to five free grammar corrections on your work. After this, Chegg costs $10 per month.
Chegg Plagiarism Detector versus Grammarly: Which is Right for You?
There are a few notable differences between Chegg and Grammarly, including:
Grammarly is more expensive than Chegg, at $30 per month versus $10 per month
Grammarly offers more advanced writing style suggestions, including tonality and readability assistance.
Both tools offer an expansive plagiarism detector that checks your work against millions of sources.
Chegg can help you fix issues related to citations in your work.
If you are looking for an online tool that can help you with professional writing, such as digital marketing or business documents, you should use Grammarly. The advanced tone suggestions, readability suggestions, and business plans are better for you.
If you are producing essays for English class, then Chegg is probably the better choice. This tool can still help you with spelling errors and grammar issues, but it is cheaper and will help you cite your work. Chegg is more popular among high school students, college students, and educators.
Final Word on Grammarly vs Chegg
Grammarly and Chegg are two of the most popular writing tools available today. Both tools have exceptional plagiarism checkers as part of their premium plans; however, Grammarly is significantly more expensive than Chegg.
While Grammarly has a free version, Chegg does not. Chegg can help you improve your citations while Grammarly can help you with formatting, readability, and tone issues. Consider the benefits and drawbacks of each tool before deciding which is right for you.
FAQs About Grammarly vs Chegg
Is there are free version of Chegg?
No, there is no free version of Chegg. Chegg does offer a three-day trial before asking you to pay for it.
Are there alternatives to Chegg and Grammarly?
Yes, there are other plagiarism check options available. Copyscape and Turnitin are two of the most popular alternatives.
Resources
Plagiarism CheckerX Vs Grammarly