If you need help with your writing needs, then you should find the best writing apps for iPad.
The App Store is filled with numerous apps that can help you create and edit your documents. However, choosing the best writing apps for the iPad can prove to be a real challenge. And your time is invariably better spent writing rather than procrastinating about what app to buy or try.
At A Glance: Our Top 3 Picks For Writing Apps For iPad
That's why we have come up with the best writing apps available for iOS and iPad. Remember, Apple Notes is a great free choice, and it syncs nicely across all Apple devices. But, what if you want more? Try these apps to help you when working on your next book, blog post or article with an iPad.
Quick Summary: Our Top Picks For Writing Apps for iPad
IMAGE
PRODUCT
 

Best Grammar Checker

Easy to use
Great writing insights
Has a 20% discount

Claim My Discount →

Best for Storytellers

Helps writers arrange plots and stories using boards and templates
It includes a series of outline templates for popular story structures
14-day free trial without using a credit card

TRY NOW →

Best For Long-Form Writing

Great for organising complicated writing projects
You can sync a manuscript to Dropbox
It offers a comparable writing experience to Ulysses

BUY NOW →
1. LivingWriter
Pricing: From free trial for 14 days to $96 billed once a year / $9.99 per month
LivingWriter is a newer writing app for writing stories or a book via your iPad and online. Rather than using a word processor, It helps writers arrange plots and stories using boards and templates. This tool includes a series of outline templates for popular story structures like the Hero's Journey.
It's ideal for writing short stories and novels. Story writers can take out a 14-day free trial without a credit card.
Check out my interview with LivingWriter's founders.
Living Writer
Living Writer contains time-saving templates for authors and novelists. iOS and Android apps available
We earn a commission if you make a purchase, at no additional cost to you.
2. Scrivener
Pricing: From $49 per month | Requires macOS 10.12+
Scrivener is my preferred writing app of choice for longer articles like a book thanks to its many export options and advanced self-editing tools. Think of it as a powerful word-processor rather than as simply another minimalist writing app.
You can even use Scrivener for blogging.
It works quite well with an iPad Pro and is great for organising complicated writing projects. However, it's more expensive than some of the other writing apps for iPad listed in this article.
You can sync a manuscript to Dropbox and work on it when back at your Apple Mac. It offers a comparable writing experience to Ulysses. Unfortunately, Scrivener doesn't support Markdown which may put off some bloggers.
Read our Scrivener review
Recommended
Scrivener
Scrivener is our go-to app for long-form writing projects. It's popular with best-selling novelists, screenwriters, non-fiction writers, students, academics, lawyers, journalists, translators and more.
We earn a commission if you make a purchase, at no additional cost to you.
3. Grammarly
Pricing: From free trial available, then $29.99 per month


Writing on the go with your iPad? Grammarly can help you find and fix common writing mistakes with a clever AI-powered assistant. It also includes a handy plagiarism checker.
Grammarly offers apps for iOS. You can also use its virtual keyboard with your iPad or log directly into the web app It includes a free trial before taking out a $29.99 monthly subscription.
Monthly and annual discounts are available.
EXCLUSIVE CYBER OFFER
Grammarly Cyber Week Discount
50% off Any Plan - Expires Dec 4th
We tested dozens of grammar checkers, and Grammarly is the best tool on the market today. It'll help you write and edit your work much faster. Grammarly provides a powerful AI writing assistant and plagiarism checker. Anyone who works with the written word should use it.
Become a Writer Today is reader-supported. When you buy through links on our site, we may earn an affiliate commission.
4. Apple Notes
Pricing: Free
When in doubt or on a tight budget, use Apple Notes. It's free and built into your iOS devices. It also syncs instantly across an iPad, iPhone and Mac. You can organize your early story drafts using folders or simply write them up and copy to a dedicated story writing app later on.
5. Byword
Pricing: From $5.99 | Requires macOS 11.0 or later and a Mac with Apple M1 chip
Byword is one of the newer apps available for the iPad. The app can open all of your text documents across all Apple products, including the Mac, iPhone and iPad.
With this writing tool, you can also edit your documents even when you are offline. The app can convert files into PDF and HTML formats for easy editing.
Finally, people also love the app because you can multitask with it. Byword allows you to split your screen, helping you quickly move between documents if necessary. Its dark mode makes it more comfortable on your eyes.
6. Notebook
Pricing: Free | Requires iOS 11.0 or later
Notebook was designed by a company called Zoho. This is one of the strongest all-around writing apps for the iPad. It even won "Best App of the Year" back in 2016.
Like a typical word processor, you can use Zoho to add and edit spreadsheets, documents and PDFs. The app even allows you to scan documents, so you have a soft copy of them.
You can store your work on your iCloud and access them on other Apple devices. Notebook is one of the best free writing apps for iPad.
7. IA Writer
Pricing: From $29.99 per month | Available for Mac, iOS, Windows, and Android
Also available on iOS, iA Writer is a simple, intuitive writing app that has a short learning curve. This app has even won "Best App" on the App Store four separate times.
People love iA Writer because it has something called Focus Mode. A distraction-free writing environment, it will dim everything on the screen except the current line that you are editing.
The app can even mark your mistakes, repetitive words and weak verbiage, helping you become a stronger writer. You can even customize writing templates and publish them on WordPress. It will also sync your writing to iCloud or Dropbox.
I use iA Writer for writing short articles in full-screen on my iPad Pro. I've also occasionally used it on various iOS devices like my iPhone over the years. It supports Markdown.
8. Simplenote
Pricing: Free | Available for Mac, iOS, Windows, and Android
Simplenote is the ideal writing app to knock out your writing assignments quickly. This app allows you to type, record your voice, record videos, and more. It works well if you like plain text.
You can also set reminders, change the color of your text, change its size, and change the font entirely.
Furthermore, you can link Simplenote to your social media accounts and share your notes with your friends. You can also access Simplenote via a web browser.
While this app is not compatible with Bluetooth, it can sync to iCloud, allowing you to share your documents across multiple devices. Unfortunately, it no longer syncs to Dropbox.
This was one of my preferred note-taking apps for several years. Lately, I use notes on iOS instead. That said, both are good.
9. Notability
Pricing: From $8.99 | Requires macOS 10.15 or later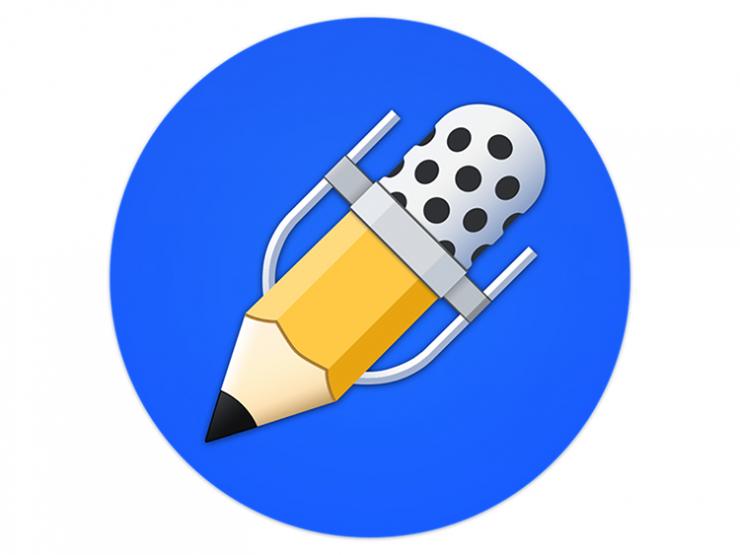 Notability is a strong writing app for the iPad. This app was even selected as the "Editor's Choice" app when it first came out.
This is a great app for students, teachers and professionals. It has a user interface that's easy to follow. You can use Notability to secure important notes with password protection as well.
You can even sign documents on this app.
People love Notability for the multi-note feature. This allows you to list two documents side by side and work on them simultaneously.
There is even a word counter tool along with numerous other customization options.
10. Evernote
Pricing: Free
Evernote is one of the most popular writing apps for the iPad.
This app has been designed to help you focus on your most important tasks and leave distractions behind. Evernote is meant to help you organize your documents, dictate your notes, and convert them into text.
You can even use Evernote to discuss issues and chat with your friends.
Finally, you can also annotate PDF documents, sync Evernote across all of your devices, and access valuable storage space.
Read our Evernote guide.
11. Goodnotes
Pricing: From $7.99 | Available on the iPad, Mac, and iPhone
Goodnotes is one of the top writing apps for the iPad. Its vector engine helps you precisely and fluently write on the screen. Everything in Goodnotes is searchable, allowing you to pick up easily where you left off.
Goodnotes lets you sync your documents to the iCloud. Then, you can access them on different devices. There is even a shape tool that allows you to draw on the app itself.
OneNote is a classic Microsoft app that has made its way to the iPad. This app allows you to create texts, sketches and more. This app even allows you to quickly jot down thoughts you want to remember for later.
People love OneNote because it allows you to edit your texts, record voice notes, save images and take videos. While OneNote does have some complex features that are meant for professionals, this app can be used by anyone.
13. Ulysses
Pricing: From $5.99 per month
Ulysses is a writing app designed for Apple products, including the iPad, and has been designed to help creative writers customize their writing experience to meet their needs.
Ulysses features a clean, distraction-free user interface that helps you focus on the words in front of you. Ulysses also comes with a text editor, helping you mark headlines, key passages and comments. It will sync your writing to iCloud or Dropbox. It's more feature-rich than its competitor iA Writer.
This app is good for bloggers who have many writing projects in production, as you can organize them using tags and folders. You can also set target word counts.
It also comes with a typewriter mode that vertically fixes the current line on which you are working. It also supports Markdown. Finally, you can also set benchmarks in terms of words or characters, helping you stick to your deadlines.
14. Nebo
Pricing: From $9.99 | Windows 10 version 16299.0 or higher, Xbox One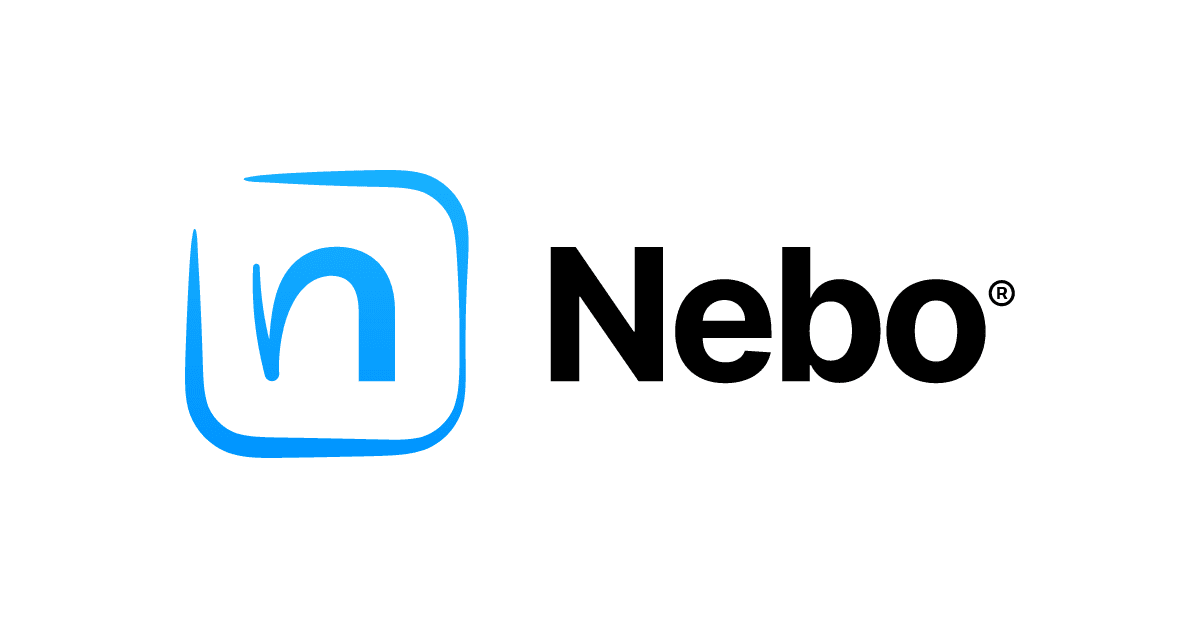 Nebo is an app that comes with advanced tools and customizable features. The app is only available on the iPad and lets you create and edit documents using the Apple Pencil.
A highlighting feature helps you track important sentences and phrases in your documents. Nebo even lets you edit your PowerPoint files.
If you need to add charts and formulas to your documents, Nebo can handle this as well.
Tip: Get an iPAD Keyboard
To get the most use out of writing on an iPad, I recommend upgrading to a keyboard with trackpad. It'll enable you to type faster. The dedicated Apple iPad keyboard is a good if expensive choice. Another cheaper option is available from Logitech.
Sale
Logitech SLIM FOLIO PRO Backlit Bluetooth Keyboard Case for iPad Pro 12.9-inch (3rd and 4th gen) - Graphite, Oxford Gray
LAPTOP-LIKE TYPING - Turn your iPad Pro 12.9-inch (3rd and 4th gen) into a laptop with Slim Folio Pro. Forget about cramped on-screen typing — now you can type quickly and accurately in comfort with a familiar laptop-like premium keyboard. With a full row of iOS shortcut keys and media controls you can optimize your productivity without leaving the keyboard.
BACKLIT KEYS - Type away, day or night. Backlit laptop-like keys with 3 adjustable levels of brightness lets you achieve maximum productivity anywhere.
FRONT AND BACK PROTECTION - Light and durable case with secure magnetic latch keeps iPad Pro closed and safe from bumps, scratches and spills. Viewing Angles: Fixed Type Mode: 58 degrees and View Mode: 10 degrees
CHARGE AND STOW APPLE PENCIL (2ND GEN) - Charge Apple Pencil (2nd gen) with the case on. When you're done writing, store Apple Pencil inside keyboard case and use the magnetic latch to keep it closed and secured in transit.
3 MONTH BATTERY AND RELIABLE BLUETOOTH - Take keyboard anywhere without worrying about short battery life. Lasts 3 months on a single charge based on 2 hours daily use. Enjoy easy one-time Bluetooth setup to connect iPad Pro and keyboard case.
Why You Can Trust Us
I've written and published dozens of articles for newspapers, magazines, and online publications including, Forbes and Lifehacker. I'm also a best-selling non-fiction author, a trained journalist, and a copywriter.
Testing Criteria
I regularly update this roundup as iOS and its app ecosystem evolves. I test new iPad apps and tools by writing drafts of articles, book chapters, and blog posts on an iPad Pro, iPhone 11, and iMac. Along with other writers, I also compare each app in terms of price, functionality, and ease of use.
The Final Word on the Best Writing Apps for iPad
In the end, you can find many different iPad writing apps. If you're looking for the best writing apps for iPad, then these apps might be able to help you expedite your writing process. Find one on the App Store and start writing!
Is writing on an Apple iPad hard?
I use an Apple iPad Pro to occasionally write short articles on the go. It's comparable to writing on a laptop, and it's gotten easier now that the latest iPad keyboard includes a trackpad. That said, I still prefer editing larger projects on iMac as I can tab between windows faster. Writing on an iPad using only the screen is harder however.
Which iPad is best for writers?
if you can afford it, I'd recommend buying the 12.9 inch iPad Pro. The screen looks fantastic and it's a joy to use. If budget is an issue or you expect to travel, opt for the 11 inch. That said, you can easily write using an iPad Air.
Can you use an iPad to write a book?
You can easily use an iPad to write the first draft of a book using one of the apps in this article paired with a keyboard. However, for self-editing a book, I'd recommend using a computer or laptop and a Mac app, as it's more efficient when working with multiple manuscripts and feedback from an editor.
Are iPads good for writing?
Yes, they are, assuming you buy a keyboard. An iPad is portable. It's also ideal for a minimalist distraction-free writing environment meaning you can take it with you and write wherever, whenever. Just remember to buy a keyboard by Logitech or Apple.