Are you looking for the best writing apps for Chromebook? Learn more about the best applications for Google Drive and Google Docs!
The Chromebook is a good device for writing on the go. It's quick, easy to use, and syncs with other Google applications and services. But finding the right writing app isn't always easy. Google Docs is probably the best option for Chromebook if you want to write without frills or paying for it. However, writers have different needs, and the best writing apps vary by use case. Some need a text editor and word processor applicable across all platforms. Others want one that they can use offline, and that won't drain battery life. If you are looking for the best writing apps for Chromebook, take a look at a few choices below!
Best Grammar Checker
Grammarly
We tested dozens of grammar checkers, and Grammarly is the best tool on the market today. It'll help you write and edit your work much faster. Grammarly provides a powerful AI writing assistant and plagiarism checker. Anyone who works with the written word should use it.
Become a Writer Today is reader-supported. When you buy through links on our site, we may earn an affiliate commission.
Testing Criteria
Multiple options are available if you are looking for the best writing apps for your Chromebook. We have used various writing applications, testing them thoroughly to determine which option is best for your needs. A few criteria we considered include the following:
Features: We took a close look at the individual features of every option. We compare them across the board, figuring out which applications had the most comprehensive array of features. That way, you can figure out what features you need, what applications have them, and which ones are best for you.
Ease of Use: We also took a closer look at how easy each of the individual applications is to use. Even if navigation has an impressive array of features, it may not do much good if it is impossible to use. The easier the application is to use, the better it will be.
Value for Money: Finally, we also compare the price of the application to its features. Nobody wants to overpay, and you need to ensure the program's features are worth it for your purposes.
After evaluating a litany of applications based on the features above, we have put together a helpful list of the best writing apps for Chromebook.
1. Grammarly
Pricing: Free Version Available. Premium plans start at $12/month, billed annually.
Best For: Writers looking to improve their grammar and stylistic choices dramatically.
Without a doubt, one of the best writing apps for Chromebook is Grammarly. This is a comprehensive stylistic and proofreading grammar checker you can use to improve your writing dramatically. It is easy to use, provides automatic corrections, and clearly explains why it is telling you to change something.
For example, the free version can automatically correct punctuation, spelling, and stylistic errors. If you upgrade to the premium version, you will have access to various new features. This premium writing software can help you avoid repetition, improve your word choice, and even give you access to a comprehensive plagiarism checker.
You have access to a free trial of the premium version before deciding if it is worth paying for. This remains one of the most popular writing applications. If you are looking for a comprehensive writing tool to help you correct grammar and punctuation, you may want to consider Grammarly. The premium version could also be worth it in some situations. Read our Grammarly review to learn more.
2. Evernote
Pricing: There is a free version available. Premium plans start at $8 per month.
Best For: Those who are looking to take notes, make business cards, and prepare for interviews
Evernote is another popular option for those looking for a writing application for Windows and Mac products. As the name suggests, this is an application you can use to create notes in various situations. If you have a significant reading assignment, you may want to use this application to help you store information regarding future links, possible ideas, and random thoughts you may want to expand on later.
In general, this is a powerful application you can use to take down ideas. You can also record helpful information about various topics. The purpose of this application is to help you simplify your workflow. You can produce a professional, structured finished product if you get all your ideas on the same page. This is an application that can help you do exactly that.
Overall, the application is versatile. You can use it to create voice memos, take down notes at meetings, and collaborate on group projects. You can also use this writing application to create work samples, prepare for interviews, and put together cover letters. Think carefully about the benefits and drawbacks of this program before you decide if it is right for you.
Read our guide: What is Evernote?
3. Scrivener
Pricing: Free trial available. Premium version is a one-time payment of $20. Using it on a Chromebook requires a technical workaround.
Best For: Those who write voluminously with complex structures.
Next, you may want to take a closer look at an application called Scrivener. This has quickly become one of the most popular options for those looking for writing tools. This is a program you can use to help you write prolific novels with a complicated, in-depth structure. However, using it on a Chromebook requires some technical know-how.
If you're comfortable tinkering with Linux to get Scrivener working, it works ok. You can subdivide your pieces by chapter. You also can make comments on your work and create multiple drafts, and tags are in areas of your work that you can use to come back to a specific area later on.
Ultimately, this application's goal is to feel like a paper notebook. On the other hand, you can come back to your information later, allowing you to edit it later. If you use the program efficiently, this is the perfect program for complex writing. This could be helpful if you have to write a thesis for a specific course. Some individuals who are writing a PhD dissertation use this program to help them. You may even be able to write an entire book if you use the program well. Want to learn more? Read our Scrivener review.
4. ProWritingAid
Pricing: There is a free trial available. There is a free version and a premium version. The premium version starts at $70 per year.
Best For: Those who need help with business writing.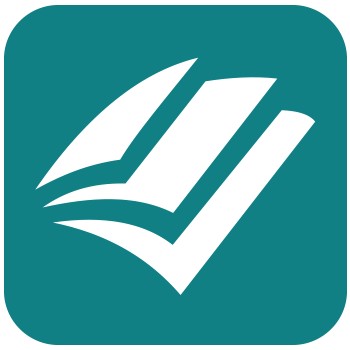 If you are looking for an application to help you with business writing, then you should look closely at ProWritingAid. This is the perfect application to help you improve your grammar, match a style guide, and present a professional finished product. This application is helpful if you need to post something on social media.
This Chrome extension can highlight your grammar mistakes, allowing you to create a perfect piece. One of the significant benefits of this program is that you can collaborate with multiple people on a single piece of writing. It also comes with a comprehensive API that is relatively easy to use. You can access customizable branding, an extensive content library, and various content management features. This makes it great for digital marketing purposes.
If you need a program to help you with your business writing, this could be your best option. Read our ProWritingAid review to learn more.
5. IA Writer
Pricing: IA Writer costs $29.99 for Mac products, Android, and other devices. There is a 14-day free trial.
Best For: This is an excellent program for anyone looking for a minimalist app to help them avoid distractions in their writing.
Next, you may want to take a closer look at IA Writer. If you were having a difficult time getting your work done, it could be because you were getting distracted. What kind of font do you want to choose? What kind of spacing looks best for your work? These questions can be distracting, and you may need to find an application that can help you remove these distractions.
This is an inexpensive application that relies on Markdown. Anyone looking for minimalism will enjoy this application, which is excellent for short-form writers. On the other hand, this application does not necessarily the best for those who write longer works. There is even a style check feature that can help you cross out cliches and eliminate redundancies. This is an excellent way for you to keep your work concise. Read our IA Writer review to learn more.
6. Google Docs
Pricing: Google Docs is free to use.
Best For: This is an excellent program for anyone looking to save money and share their work with others.
You might also be interested in Google Docs. This is a free program that saves files to your Google Drive. Then, you can use this program to collaborate with others working on the same project. Even though Google Docs is free, there is a chance that you may need to purchase more storage space if you have too many files on your Google Drive.
This application is compatible with various valuable extensions, including Grammarly. Furthermore, you can save your files offline, syncing them with your Google drive when you have an internet connection. Because the application supports real-time editing, you can have multiple people working on the same file simultaneously.
If you want to save money on your writing, consider Google Docs.
Final Word On The Best Writing Apps For Chromebook
In the end, these are a few options if you are looking for the best writing apps for Chromebook. The best one is probably Google Docs. That said, evaluate the functionality of other options and compare the benefits and drawbacks of each choice before using one. Some applications have a markdown or dark mode feature, while others offer distraction-free writing. Some applications have special keyboard shortcuts, while others might be compatible with Gmail.
If you have difficulty figuring out the best Chromebook apps to work with your Chrome browser, do not hesitate to take advantage of a few free trials. That way, you can try out the features of each option before you decide which Chrome extension is best for your needs.
FAQs About The Best Writing Apps For Chromebook
Are Chromebooks good for writers?
Yes, this Lenovo product could be great for writers. Chromebook users have a great experience with the best writing apps, particularly if they come with cloud storage.
What are the benefits of writing on a Chromebook?
You can use the Chrome web store to find office apps that can help you find the best word processing app for your web browser, including Chrome. You can even use a tutorial to help you take full advantage of the features.