Are you looking for a book that will leave you inspired? Take a look at these top 14 best biography authors.
It takes a special type of author to write an engaging biography about another person that is not dry and dull. Yet, biography authors often sail under the radar as their books bring to light the work and passion of their subjects. If you love reading about inspiring people, you will want to pick up a biography, but you'll want to see that it comes from a good biographer. Over the years, several authors have made a living and won awards for their inspiring biographical accounts.
As you scour Amazon for your next inspiring read, consider making one of these top biography authors one on your list. You can read about war generals, feminist leaders, formerly enslaved people, theologians and more as you turn the pages of one of these works. Here are 14 of the best biography authors out there, along with information about the works that earned them these accolades.
1. Martin Gilbert
Sir Martin Gilbert was a famous historian who studied World War II in depth. His biography of Winston Churchill is a multi-volume work that he wrote after going through 15 tons of documents about the man. He is one of the leading historians of the 20th century and was the official biographer for Churchill.
In addition to his biographical works on Churchill, Gilbert wrote extensively about the Holocaust and the Jewish experience. Gilbert was born in London, England, in 1936 to Jewish parents, which gave him a passion for the topic. During the war, he was evacuated on a boat full of children to Canada, eventually reuniting with his family and living in Wales until the end of the war. This experience during the war led Gilbert to his passion for writing about Churchill and the was in general.
2. Elizabeth Gaskell
Elizabeth Gaskell was both a novelist and a biographer who lived in 1800s England. Her famous biography was The Life of Charlotte Brontë, in which she wrote about the moral and sophisticated aspects of the famous writer's life.
Gaskell was a well-bred woman who was known for her kind nature. She was mainly well known for her ghost stories, and Charles Dickens helped her get her works published. She also claimed her writings were influenced by those of Jane Austen.
Throughout Gaskell's body of work, the idea of Unitarianism comes through. She was also well-known for using dialect with her characters, capturing the local words of middle-class characters. If you like reading autobiography books, you might want to check out our round-up of famous memoirs.
3. Humphrey Carpenter
Author of J.R.R. Tolkien: A Biography, Humphrey Carpenter received unrestricted access to Tolkien's papers while writing the book. He followed the author's journey as he created his famous books, and the biography is quite in-depth. Tolkien's family considers it the official biography of the writer.
Carpenter lived most of his life in Oxford, England. He was born in 1946 and died in 2005. In addition to writing, he worked as a broadcaster for BBC Radio Oxford.
In addition to his Tolkien biography, Carpenter wrote The Inlkings: C. S. Lewis, J.R.R. Tolkien, Charles Williams and Their Friends, which won the 1978 Somerset Maugham Award. This book told of the connection between these three famous writers and their impact on literary history.
4. Valerie Boyd
Valerie Boyd was the biographer of Zora Neale Hurston. She wrote Wrapped in Rainbows: The Life of Zora Neale Hurston to chronicle the author's life. Boyd chose Hurston because she felt a deep connection with the author and felt she deserved to have a biography written by a black woman.
The work came with many accolades because it captured the humor and individualism of Hurston. She traveled throughout the country to speak on Hurston as well.
Boyd died from cancer in 2022 at the age of 58. Her last work, Gathering Blossoms Under Fire: The Journals of Alice Walker, was published after her death.
5. Hermione Lee
Hermione Lee is a prolific biographer who wrote biographies about Virginia Woolf, Edith Wharton and Penelope Fitzgerald. One of her most recent publications Tom Stoppard: A Life won American Vogue's "Best Books of 2021" status and Top Books of 2021 by New York Times critics.
Lee lives in England, where she served as the President of Wolfson College and Emeritus Professor of English Literature for Oxford University. When she is not writing biographies, she often writes book reviews for The Guardian and The New York Review of Books
For her work, Lee won the 2014 James Tait Black Prize for Biographies, and her book on Penelope Fitzgerald was a New York Times best 10 Books of 2014 book award winner.
6. Deirdre Bair
Deirdre Bair is an American author known for her biographical works. She won the National Book Award for Samuel Beckett: A Biography in 1981. She also wrote six other biographies, including the biographies of Simone de Beauvoir, Al Capone, and Saul Steinberg.
Bair was born in 1935 in Pittsburgh and earned a degree in English from the University of Pennsylvania followed by graduate degrees at Columbia University. She worked for the New Haven Register and Newsweek before becoming a professor at her alma mater. She died at the age of 84 in 2020.
Though it did not win, her autobiographical account Parisian Lives was a finalist for the Pulitzer Prize for Biography in 2020.
7. Hazel Rowley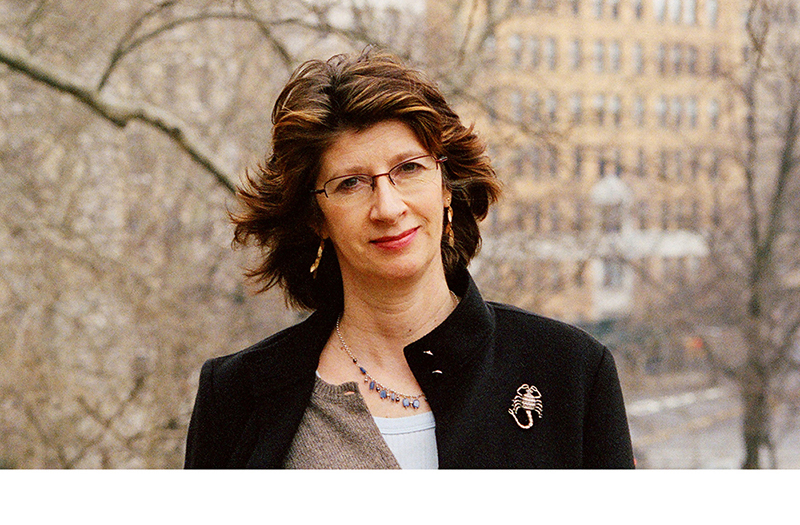 Though she was born in London, Hazel Rowley lived most of her in Australia before moving to New York She was well-known for her biographies including works on Cristina Stead, Richard Wright, and Franklin and Eleanor Roosevelt. Her work Tete-a-Tete is her most famous, covering the lives of Simone de Beauvoir and Jean-Paul Sartre.
In addition to being a biographer, Rowley was an essayist. She had essays and articles published in The Best Australian Essays, The Times, and other publications. Rowley died suddenly of a brain aneurysm after contracting an MRSA infection in 2011. She was 59 at the time of her death.
8. David Leeming
David Lemming writes primarily on myths and mythology, but his work James Baldwin: A Biography is quite engaging and gives him a spot on this list of the best biography authors of all time. He also wrote biographies on Beauford Delaney and Stephen Spender.
Leeming worked as a philologist and Professor Emeritus of English and Comparative Literature at the University of Connecticut. He was born in 1937 and continues to write and edit on the subject of mythology. For a period of time, he served as the Head of the English Department at Robert College in Istanbul.
Leeming is a member of the Modern Language Association of America and is part of the Federation of University Teachers. He remains one of the leading authorities on the subject of mythology.
9. Peter Conradi
Peter Conradi is a British author who wrote several popular biographies. His biography of Fyodor Dostoevsky and his biographies of Iris Murdoch are some of his greatest works. He also wrote A Very English Hero: The Making of Frank Thompson.
Condradi has an extensive teaching career under his belt with time spent teaching at South Bank Polytechnic, University of Colorado, Boulder, Kingston University, and Jagiellonian University in Poland. He now serves as an Emeritus Professor and freelance writer. He is a Fellow of the Royal Society of Literature.
His book Iris Murdoch: A Life hit many "best books of the year" lists in its year of publication. Condradi is a Buddhist and has several works on his religious beliefs in addition to his biographical works.
10. Stacy Schiff
Stacy Schiff won the Pulitzer Prize for her biography of Vera Nabokov, and her body of work spas several excellent biographies. Cleopatra: A Life and Saint-Exupery: A Biography are two of her most famous works.
Schiff was born in 1961 in Massachusetts. She has five biographies to her name, and she also worked as a senior editor for Simon and Schuster for many years. In addition to her books, she has several essays published in prominent magazines and newspapers.
Though she does not have a lot of books to her name yet, she has won numerous awards for them, including the George Washington Book Prize, the American Academy of Arts and Letters award, and the Lapham's Quarterly Janus Prize.
11. Maya Angelou
Though her work is autobiographical, it deserves a spot on this list. Maya Angelou's The Collected Autobiographies of Maya Angelou is the best telling of her story. It includes quite a bit of her poetry as well.
Angelou was born in 1928 and was raised in the south. She became famous for her poetry and was part of the Harlem Writer's Guild. Her work is heralded as a defense of the Black culture and is studied throughout the world to discuss themes of family, racism and identity.
Angelou holds the distinction of being the first Black woman to be featured on a US quarter. She died in 2014, and she won the Presidential Medal of Freedom before her death in 2010. You might be interested in exploring more autobiography books, check out our guide to the best autobiographies.
12. Charlotte Gordon
Charlotte Gordon wrote Romantic Outlaws: The Extraordinary Lives of Mary Wollstonecraft and Her Daughter Mary Shelley. Both of these women were writers themselves, with Wollstonecraft writing A Vindication of the Rights of Women and Shelley writing Frankenstein. Gordon skillfully tells how the two women were alike in the biography, even though Wollstonecraft died just a week after giving birth to Shelley.
Gordon is a modern writer with three biographical books to her name. When she is not writing books, she reviews them for The Washington Post. She graduated from Harvard and attended Boston University for her master's and doctoral degrees.
Today, Gordon serves as the Distinguished Professor of Humanities at Endicott College. She has two books of poetry in addition to her three biographies.
13. Megan Marshall
Megan Marshall wrote The Peabody Sisters: Three Women Who Ignited American Romanticism. This work about the "American Brontës" showcased how the three Peabody sisters influenced American literature.
Marshall got her start in writing creating book reviews for The New Republic. She won multiple awards for her first book, The Peabody Sisters, and this launched her writing career. She continues to research and write and serves as a visiting professor for many universities around the globe. She is also a member of the Society of American Historians.
Marshall also wrote Margaret Fuller: A New American Life, which tells the tale of Fuller's influence on Thoreau as she served as the author's first editor. This book earned Marshall the Pulitzer Prize.
14. David Blight
David Blight wrote one of the most recent biographies of Frederick Douglass entitled Frederick Douglass: Prophet of Freedom. He also published A Slave No More: Two Men Who Escaped to Freedom, Including Their Narratives of Emancipation, a work that combined two new slave narratives in an engaging tale of the push for freedom.
Today, Blight serves as Sterling Professor of American History at Yale University. He works on the board of several museums and historical societies and has a passion for history.
Blight's books have numerous awards behind them. Many focus on themes of the American Civil War, an area of history the professor is passionate about. Blight also reviews books for the New York Times and is a history consultant in the creation of many documentaries.
Join over 15,000 writers today
Get a FREE book of writing prompts and learn how to make more money from your writing.