You might be interested in the best AI content writing programs available. Learn more about AI content creation to maximize your content marketing.
If you have spent any time with content creation, then you know that content writing can be challenging. Copywriting can be difficult, and you are simultaneously writing for search engine algorithms as well as your audience. It can be difficult to produce high-quality content that satisfies both groups.
Now, there are numerous AI tools that can help you maximize AI writing. The idea of an AI article has come a long way, and it is possible to use AI generated content for product descriptions, landing pages, and other digital marketing purposes. Many tools take advantage of machine learning to produce unique content that overcomes writer's block and does not fall victim to plagiarism.
Whether you are looking for new content for bloggers or original content for social media posts, there are numerous article writer tools that can help you. Learn more about how article writing software works and put this writing tool to use for your next blog content!
Testing Criteria: Evaluating AI Content Writing Tools
We have reviewed a wide variety of content creators that we used to produce blog articles based on content ideas. Our goal is to find the best generation tool options available. Some of the criteria that we used to evaluate these AI content writing programs include:
Features: We looked at the pictures of each individual program as it relates to readability and search engine optimization. We also considered features such as natural language processing, rewarding, and the type of content the program produces.
Ease of Use: We also evaluated the ease of use of each individual program. Even if the program is SEO-friendly, it needs to be relatively easy to use. The easier the program is to use, the better it is.
Value for Money: We also evaluated the value for money of each individual program. We took a look at the use cases, compare the applications to the features, and weigh the benefits against the price. That way, small business owners and bloggers can find the right tool to meet their needs.
After using these testing criteria to evaluate several options, we came up with the list of the best AI content writing apps available today.
1. Jasper.AI
Pricing: The program starts at $29 per month. The unlimited package is $110 per month.
Best For: This program is best for anyone who is looking for help with digital marketing.
Without a doubt, Jasper.AI is one of the best AI content writing programs available today. This is writing software that can help you create social media content, blog posts, articles, and more. If you have a need for digital text, this is probably the program for you.
When I was using this program, I found it to be one of the most effective tools for digital marketing today. The biggest advantage of this program is that it can write full-length blogs for you in a matter of minutes. You can write short-form content, long-form content, and even in-line commands that allow you to control the type of content that is produced.
You can create engaging social media ads, powerful website headlines, and blog entries that have been optimized for SEO purposes. You can even take advantage of templates that help you dictate the content the program produces.
If you are looking for a powerful, customizable artificial intelligence writing tool, this could be the program for you.
Read our Jasper.ai review.
2. WriteSonic
Pricing: There is a free plan available that gives you 10 credits. $45 per month will give you unlimited credits.
Best For: Bloggers and content marketers looking to produce high content volumes on a limited budget.
If you are looking for a new marketing program that is budget-friendly, user-friendly, and can help you create beautiful content, WriteSonic could be for you. This is a cutting-edge software program that can help you produce high-quality blog content in a minimal amount of time. If you need to produce repetitive, unique content, you should consider this program.
You can produce advertisements, blog posts, and articles. Even if you do not have a strong technological background, the tool is very easy to use. You do not have to spend time struggling with countless writing tools, and you can do more with less. For all of these reasons, WriteSonic has become one of the most popular options available for those who are looking to create content quickly.
Read our WriteSonic review
If you want to save time and money on your content production, you should take a closer look at this option.
3. Grammarly
Pricing: There is a free version available. The premium version starts at $12 per month when billed annually.
Best For: Anyone who is looking for a program that can help them polish their work and produce a professional product.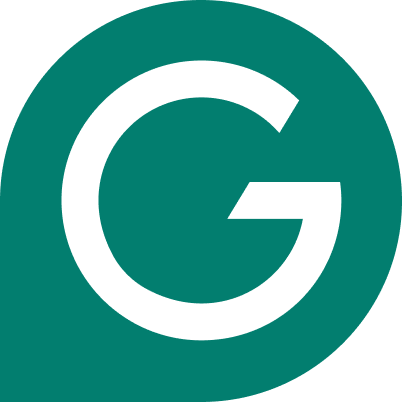 If you have been writing content online for a while, there is a good chance you have heard about Grammarly. Now, Grammarly does not have an engine that can produce content for you, but it is a powerful artificial intelligence writing tool that can help you with word choice and stylistic options.
There is a free version of Grammarly available that can help you correct spelling, grammar, and punctuation errors. If you decide to upgrade to Grammarly Premium, you will have access to a wide variety of other features.
The premium version comes with a plagiarism checker that can help you make sure your content is unique. Furthermore, the premium version can help you strike the right tone, avoid repeated words, and correct sentences that might be too long. If you need help making stylistic choices, then you may want to use Grammarly Premium.
Read our Grammarly review
If you are looking for a program that can help you polish your work and produce a professional, finished product, consider Grammarly.
4. Copy.ai
Pricing: The solo package starts at $35 per month when billed annually. There are enterprise plans that are customized to meet the needs of the company.
Best For: Anyone who is looking for templates that give more control over the outcome of the writing in multiple languages.
Another program you might want to consider in the world of AI content writing is called Copy.ai. This is a program that does not come with a long-form Content assistant, so it is not necessarily going to help you write blog articles.
On the other hand, it does provide plenty of templates that you can use to expedite your copywriting. There are plenty of templates from which to choose. Examples include product descriptions, startup tools, website copy, social media content, and sales creation.
You need to take these templates, fill out the forms, and then allow the AI engine to go to work for you. There is also a Chrome plugin that will allow you to make copies from just about anywhere on the internet. For all of these reasons, Copy.ai has quickly become one of the most popular options available for those looking to expedite the content writing process.
You may want to take a closer look at Copy.ai if you are looking for a program that can produce high-quality content for you.
Final Word on AI Content Writing
Anyone who has spent a significant amount of time in the copyrighting world understands that it can be a significant challenge. Fortunately, there are programs that can make this process easier. If you are looking for help with AI content writing, you should consider these programs.
These programs come in many shapes and forms. Some of them can help you develop content from scratch while others give you access to templates you can use to customize the result.
You need to think about the price of the program, the quality of the features, and how they meet the needs of your business. That way, you can find the best possible program to help you with your writing. You might even be able to use these programs to overcome writer's block while saving time and money during the production process.
FAQs About AI Content Writing
Will AI take over content writing at some point in the future?
It is unlikely that an artificial intelligence program is ever going to fully replace writers. Before you post any of the content you write using these tools, you need to read over it carefully to make sure you identify all proofreading and stylistic errors. 
Is AI writing free?
There are multiple programs available if you are looking for programs that can write content for you. Even though there are free programs that might produce content for you, the free versions are never going to be as good as the premium ones. If you want to find a good program that can help you produce content from scratch, you need to go with a premium option that has plenty of positive reviews and customizable features.  
Join over 15,000 writers today
Get a FREE book of writing prompts and learn how to make more money from your writing.